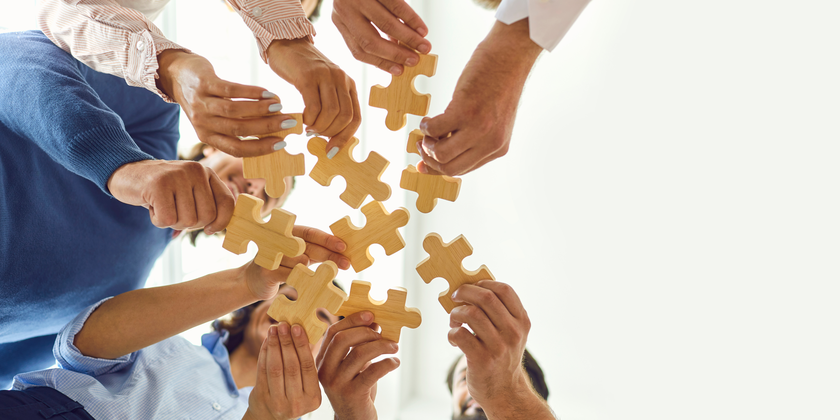 A robust HR strategy that includes a well-designed onboarding program is imperative for employee success and retention.
An onboarding plan helps both parties become acquainted, and ensures your new hires understand the culture, processes, policies, and work expected of them. Onboarding also offers the opportunity to make a great first impression and to set your new employees up for success. 
Here are five great tips to get you started on creating an onboarding strategy that delivers! As you develop and implement your onboarding program, you can rely on Cenera for sound advice. Our HR experts are trusted and valued by employees and leaders alike, providing organizations with a positive HR presence that is dependable, reliable, and responsive. Ask us for advice, anytime!
1. Partner Your New Hire With A Friendly And Reliable Buddy
A friendly face can go a long way, especially on your first day of work. A buddy system increases the comfort level of your new hire. Plus, if someone can show them the ropes, they're more likely to integrate into the team and succeed long-term. Pair your new team member with a buddy before their first day and encourage the buddy to send them a brief, friendly introductory email in advance. 
 2. Send Important Information Prior To Their First Day 
Craft a detailed email outlining what to bring on their first day, what to expect, the office culture, parking information, etc. Consider attaching your company policies, procedures, benefits information, and any meetings they will need to attend so that they can come prepared for success. For an added personal touch, send an invitation to a team lunch or coffee on their first day to welcome them in a more casual setting.
3. Have a Structured Plan for Development and Performance Review
Within the first month, it's important to clarify roles and performance expectations. Then, be sure to include frequent check-ins to discuss attainable goals, plan development, cross-training opportunities, and constructive feedback throughout the first year. According to The Harvard Business Review, it takes an employee eight months to reach peak productivity, yet the average onboarding program lasts only three. It's critical to have a structured plan of development for the first full year at your organization. 
4. Provide the Tools to Succeed 
On their first day, make sure your new employee's desk, computer, email, and phone are ready to be used as soon as they get in. Print the documents they need to sign, have their employee ID or access card loaded, and their nameplate on their desk. Personal touches, such as branded swag, a company mug or notebook, and a welcome note can go a long way. It will also show that your company is organized, proactive, and efficient!
5. Assign Accountability
Find someone who will be able to oversee your onboarding program and can be responsible for its completion and success. Make sure that your onboarding lead is held accountable for the delivery of each task on the onboarding "to do" list. This will keep your team organized and consistent with each new hire.
AccessHR Inc. provides professional HR consulting services with exceptional quality, creativity and ethical practice. When it comes to supporting clients, we focus on doing the right thing.