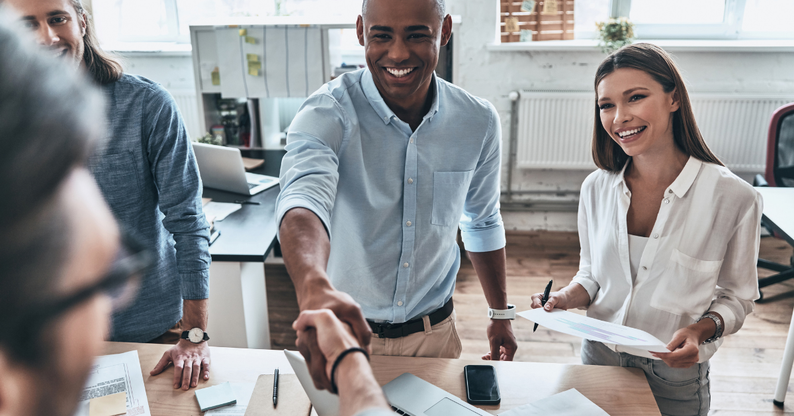 Offering respectful workplace training to employees and leaders can further their understanding about what's accepted in the workplace – and what won't be tolerated. We need to go beyond understanding and evoke behaviour change. Live respectful workplace training enables the conversations, questions and understanding that are critical for behaviour change.
So much about behaviour change is about unlearning. We need to unlearn the bias we absorbed as a child, we need to unlearn our experience being bullied in high school, we need to unlearn what has been portrayed in the media, on TV and in the news. We need to pause, and unlearn so that we can learn.
In the words of the late great Maya Angelou, civil rights activist, poet and award-winning author:
"Do the best you can until you know better, then when you know better, do better."
For many of us, going to work – either in person or remotely – can be a fulfilling, rewarding and enjoyable part of life.
But for a significant percentage of employees, that's not the case.
In fact, according to Statistics Canada, 19% of women and 13% of men have experienced harassment in the office in the past year. Of those numbers, only 4% of women and 1% of men were likely to report it.
Add to that a survey conducted by global online employment service Monster that found close to 90% of workers reported they've been bullied at their place of employment, and you know there's a problem, especially if you want an effective workplace that allows employees to perform at their best.
Not surprisingly, workplaces that don't operate on a foundation of respect experience reduced productivity and efficiencies, increased turnover and hiring costs, and the risk of a damaged reputation in the industry, among other disadvantages.
Practical, Relevant Workshops
AccessHR offers practical, honest, relevant and actionable respectful workplace training to employees, leaders and executives, during which they learn the critical skills necessary for a respectful workplace. We have the real conversations and look at how simply being human can lead to harassment, discrimination, sexual harassment and bullying. We'll look at bias, unlearning, and continued learning as along with understanding both organizational and legislative obligations, what to do if you are harassed or accused of harassment, and how to contribute to a healthy and inclusive work environment.
For employers, it's not just the right thing to do, it's the law. That's because federal and provincial governments have introduced legislation around bullying in the workplace, with respectful workplaces being introduced under Occupational Health and Safety, not just Employment Standards or Human Rights.
Each respectful workplace training is customized for its audience, providing relatable industry scenarios, conversation and examples and including content that incorporates key in-house policies and guidelines.
To learn more about our respectful workplace training, as well as the other services we offer, contact us today.
AccessHR Inc. provides professional HR consulting services with exceptional quality, creativity and ethical practice. When it comes to supporting clients, we focus on doing the right thing.